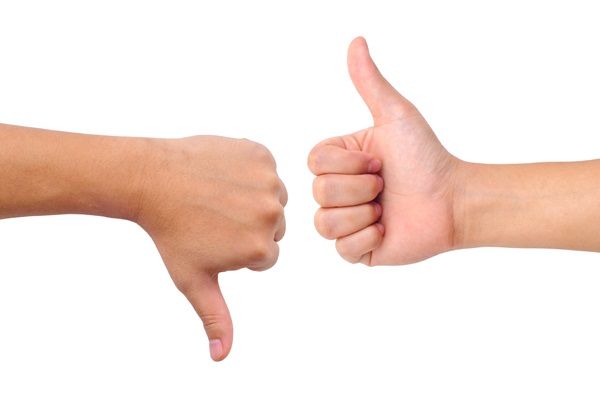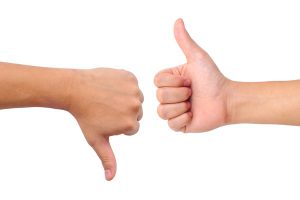 Social media, search engines, and popular review sites allow consumer opinions to travel faster and reach further than ever before. Reviews are modern day word of mouth marketing posted on sites like Yelp, Google, Angie's List, and more. Reviews are easily seen and shareable and are probably the most important aspect of marketing for small and local businesses who don't have large brand advertising budgets. Good reviews will affect people's decision to buy from your business and will increase your search engine rankings.
SOME STATISTICS ABOUT REVIEW USE
A Local Consumer Review survey found 72% of consumers trust online reviews as much as recommendations from friends and family.
Cone Communications found that 4 out of 5 consumers reverse their purchase decision based on negative online reviews.
Street Fight Magazine found that 93% of U.S. consumers check online reviews at least some of the time before dining or shopping.

15% always check
16.5% check most of the time
30% check half the time
32% rarely check

The Economic Journal found that a half-star improvement on Yelp's 5-star rating makes it 30-49% more likely that a restaurant will sell out seats during its peak hours.
REVIEWS IMPROVE SEARCH ENGINE OPTIMIZATION
A real review from a real person on a third party site that has some authority is a very powerful signal to Google that your business is ready from prime time and a place to send their searchers. Good reviews are a way for local businesses to get higher search rankings and compete with larger companies with deeper pockets for SEO help.
STOP NEGATIVE REVIEWS FROM BEING OVER REPRESENTED
An American Express study found that unhappy customers tell an average of 24 people about their experience when happy people only tell 15 people. So it's basically a numbers game to get the right perceptions in front of your customers. You need a larger group of people reviewing your business to stop negative reviews from being over represented.
YOU NEED A REVIEW SYSTEM
It's tough to get a handle on getting customers to give you good reviews on the social media and review sites that matter for your business. To get a good number of positive reviews you will need to commit to a strategy and use proven tools and tactics to succeed. Yes… sometimes good reviews just happen but you want to create a reviews system that gets positive reviews in an easy and unobtrusive way that asks and reminds your customers to review your business.
Your review system needs to…
Provide a way for businesses to ask and remind customers to share their experience online
Drive customers to a destination that is designed to convert them into reviewers
Guide reviewers to select the best possible review site for your business and then write a review
Our online reviews solution will produce more and better 3rd party online reviews for your business than you can get on your own.
Contact us (859-904-8035) today to get started!
—
ABOUT MAIN STREET MARKETING
Since 2006, Main Street Marketing has been creating Internet Presence Solutions for small businesses mainly in the Cincinnati – Northern Kentucky area. Main Street Marketing uses internet marketing, search engine optimization, social media, lead generation, and video to create a true Internet Presence for its clients. When integrated correctly, this core group of services provide results together that none of the services could provide on their own or in phases.
>> Learn More