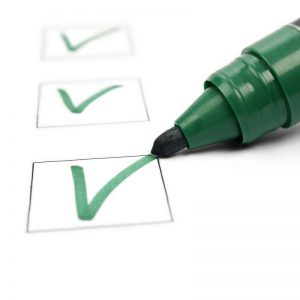 BUSINESSES GRAVITATE TO OWNED DIGITAL ASSETS LIKE WEBSITES AND BLOGS INSTEAD OF SOCIAL MEDIA
As social media constantly becomes more noisy, frustrating, and expensive, businesses will continue concentrating on their owned digital assets. Businesses don't own their space on social media channels and some have found this out the hard way as organic access to the social media feeds continue to disappear. The website and the blog become the library for a company's owned content and distribution of that content will more and more be driven by email and niche social media channels and groups/communities inside the larger social media channels. Business owners now use social media to lead prospects to content on their websites where they can control the experience more. Social media doesn't go away, it just becomes a tool to lead people to the goods!
MULTIMEDIA EXPLOSION COMING TO CONTENT MARKETING
People like what they like. Some like written blogs, some like video, some like podcasts, some like infographics. The perfect storm would be for a business to produce a podcast talking to a thought leader about a certain topic. That podcast could be transcribed and posted verbatim or the podcast could be used as the source for a new blog about the topic. You could video yourself talking briefly about what you learned from the podcast after it was done. You could create an infographic about what was learned. These pieces can be used together or individually to leverage the best results for certain types of social media. Infographics for Pinterest and video Facebook, Google+ or Slideshare depending on the audience. Share it all together in one post or in pieces to get through the a noisy feed at different times with the goal to lead them to your website that contains the "hero" post that contains all of it. After getting through the noisy feed and reaching your prospect, you want them to exchange their contact info on your website for an ebook or an offer or something that gets them into your lead funnel. Once they are in the led funnel, it is time to use customer relationship management and lead generation campaigns to gauge their true interest. This is the reemergence of the email list! Still your #1 marketing priority.
ONLINE REVIEWS BECOME SUPER IMPORTANT TO LOCAL SEO
Now your online reviews show on search results for your company. The 3rd party online reviews are social proof for prospects evaluating if they should buy your products and services. 84% of people say 3rd party online reviews are the same as a recommendation given in person. That's powerful stuff!
Our Internet Presence Package is a combination of marketing strategies that helps your company convert its prospects into customers.
Contact us (859-904-8035) today to get started!
—
ABOUT MAIN STREET MARKETING
Since 2006, Main Street Marketing has been creating Internet Presence Solutions for small businesses mainly in the Cincinnati – Northern Kentucky area. Main Street Marketing uses internet marketing, search engine optimization, social media, lead generation, and video to create a true Internet Presence for its clients. When integrated correctly, this core group of services provide results together that none of the services could provide on their own or in phases.
>> Learn More