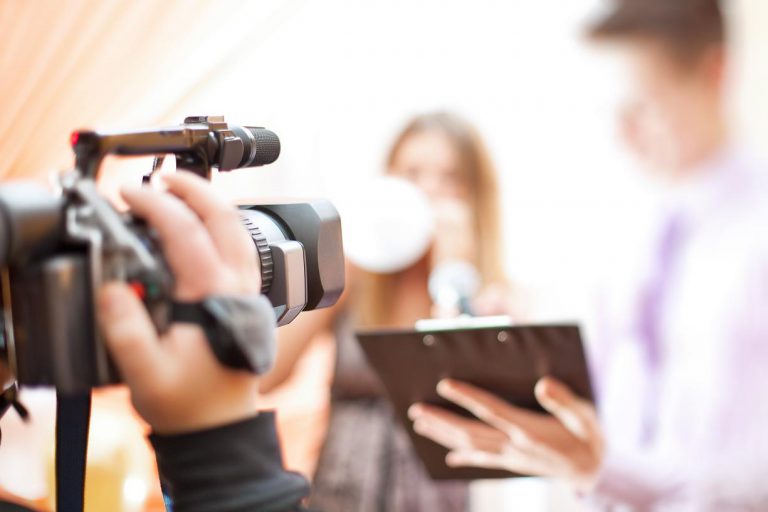 When you think of corporate videos, do you think about very creative and entertaining videos? We bet not! Those boring old style profile and testimonial videos are yesterdays news and not the way you want your company to use it's video budget for the the future. The best way to use web video today is to focus on your customer's problems and to keep them entertaining and educational, always showing your company's personality in the process.
ONLINE VIDEOS HAVE TO BE ABOUT SOLVING CLIENT PROBLEMS
After a prospect knows that you understand and can fix their problems they may care that you've been in business for 20 years or who you've worked with in the past. You have only 60-90 seconds to let them know that you can help them, so get to the point. You can tell them more about your company further in the sales cycle. Animated explainer videos and short case study videos would be good choices to show you can help prospects with their problems. A good marketing company will be able to find the problems that your clients care about most and create videos that address them best.
THE VIDEOS HAVE TO BE ENTERTAINING AND EDUCATIONAL
The best way in our opinion to be entertaining and educational is to tell a story. Stories, if done right, can keep a prospect's interest and teach them something at the same time. Prospects are coming to your video or website to improve their own businesses so don't sell your company at this point. Sales videos will turn off your prospects while educational video will engage them so they can learn how to solve a problem with your help. This is where a good marketing company will help you most. A good marketing company will be able to create an entertaining and educational video for you where most video technicians will only be able to capture and edit whatever you give them. If you give them nothing but boring sales driven content then it's not their fault when the video fails. The content and message isn't their strong suit.
YOUR COMPANY'S PERSONALITY NEEDS TO SHOW THROUGH
Real people from your company need to be in any live action video that you create. Try to stay away from narration as much as possible. An interview led format using key personnel, partners, or clients works best to show their personalities and your company's personality as a whole. If your website and video have an ultra-polished feel and doesn't show that you have real people on the other end of the lens then you'll lose them to companies who do. Everyone's jobs is hard, stressful, and usually requires long hours. Why would they want to spend time on a project with John Q. Corporate instead of someone they can relate to and feel they can count on. A good marketing company will help you find the right amount of personality to reveal.
VIDEOS DON'T HAVE TO BE SUPER EXPENSIVE
Just because some video production companies have been charging too much for the same old boring and over produced videos for far to long, doesn't mean that you have to follow suit. It's about marketing and the script and the creative content more then it's about about the perfect video equipment or video production techniques. A well executed video that is entertaining and educational will always outperform a slick paint by numbers video production. DollarShaveClub.com's CEO, Mike Dubin revealed the following video only cost him a total of $4,500. He's had millions of views and the video has resulted in rapid growth for his company. Most small companies may not have $4,500 to spend but you can create a creative and fun video for under $2,000.
EXAMPLES OF GOOD ONLINE VIDEOS
SHOULD A MARKETER OR A VIDEO PRODUCTION TECHNICIAN PRODUCE YOUR VIDEOS?
Having a Marketer produce your videos instead of a Video Production Technician is a bit like having a contractor build your house. Say you found the greatest guy to install your gutters and his price is very good. You get him to come over put your gutters in and he did a great job. The problem is that one of your downspouts are now running where your stone guy was going to put your patio. Your contractor would have made sure this didn't happen because he knows the big picture! Same thing hold true for your main marketer as opposed to a one time video production technician. Your marketing company will know what you already have in place and how best to use your new video content to your advantage. They will know where to point people for more information at the end of the video. Your marketing company will produce videos that can be used on your website, social media, email marketing. It's all about interchangeably and repurposing the video through multiple marketing channels. You need to know the big picture to make the best videos. So… make sure your marketing company is producing your videos or your patio is going to be ruined! Um, Well… you get the point!
THE BEST TYPES OF VIDEOS TO USE ONLINE
Explainer Videos – Explain who your products or services help companies to solve their problems
Frequently Asked Questions – All companies get the same questions over and over so answer them with video (view the McDonald's video above)
Questions That Should Be Asked – Frequently Asked Questions' more informed cousin
Profile Videos – Remember…use real people talking like real people. Be entertaining and educational (view the DollarShaveClub video above)
Case Studies/Featured Work Videos – Show people your product or service in action. Show them how other companies use your products and services.
How-To Videos – Show people how to use and interact with a new product or service
Remember the creative professionals at Main Street Marketing when it comes time to produce your next video.
Contact us (859-904-8035) today to get started!
—
ABOUT MAIN STREET MARKETING
Since 2006, Main Street Marketing has been creating Internet Presence Solutions for small businesses mainly in the Cincinnati – Northern Kentucky area. Main Street Marketing uses internet marketing, search engine optimization, social media, lead generation, and video to create a true Internet Presence for its clients. When integrated correctly, this core group of services provide results together that none of the services could provide on their own or in phases.
>> Learn More