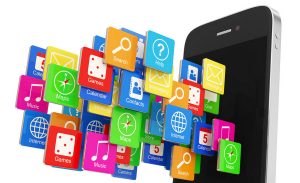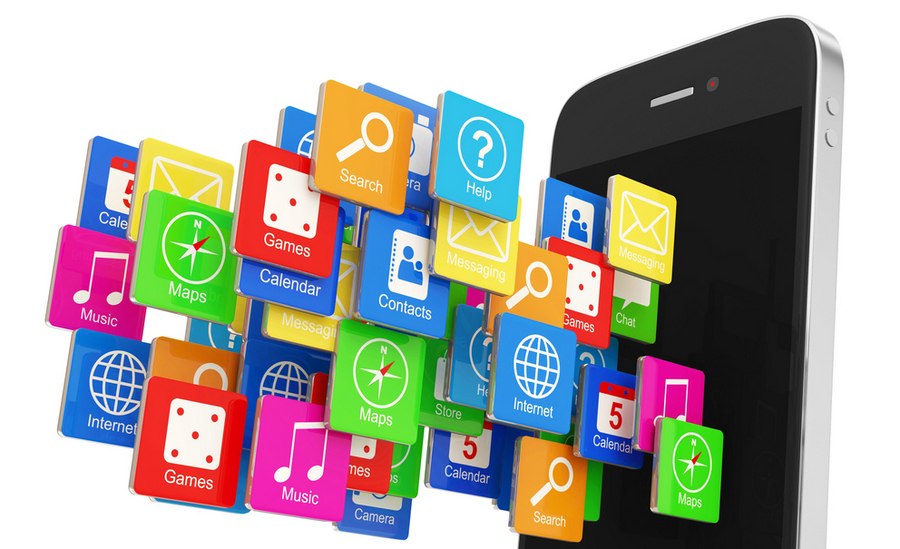 Mobile apps were once a platform that only large corporations could afford but now they are affordable to all small businesses who want to provide better experiences and service to their current customers. Mobile apps tend to help small businesses with their current customers more while their websites handle the bulk of their lead generation. Small businesses work so hard to convert prospects into customers that it is only natural that they want to keep those customers coming back for more. It is much easier to keep a customer than to create a new one, so Mobile Apps will continue to play a larger, more vital role for all small businesses now and in the future.
Main Strategies for Small Business Mobile Apps
Improve customer engagement
Improve customer service and support
Improve promotions awareness
Improve online sales
(OR) a mix of some or all of these strategies
Benefits of Mobile Apps for Small Businesses
Increased Visibility 
The average person in the United States spends 2+ hours on their mobile phones a day, which is considerably more than their PC's. Mobile responsive websites are a must-have but nothing is better suited for a mobile phone than a mobile app. Since mobile phones and mobile apps are the choice of users these days, you need to have a mobile app to get your customer's attention.
A More Direct Experience
Mobile apps can use your customer's mobile device to bring you information about them, including demographics and geographical locations, etc. At the same time you can more easily share information directly to their personal devices through push notifications and other communications methods. Some of the information you can easily share includes news/blogs feeds, product specifications, new features, prices, promotions, special rates, and more! Customers can tell you their preferences so you can share only the information they desire.
Create Customer Loyalty
Customer loyalty programs and mobile apps go hand in hand. Gone should be the days of paper or plastic cards that are punched or scanned. Loyalty programs and their implementation should reside in your Mobile App. As traditional plastic credit cards and cash give way to mobile pay, having your loyalty programs included in your phone will be even more important.
Brick and Mortar Store Product Advice
Mobile Apps can send push notifications to customers as they move close in proximity to certain beacons, giving information that could help them decide to come into the store, make a purchase, or provide an incentive to buy a certain item.
Build Brand Recognition
What better brand recognition can you get then an icon on a phone that is kept in the pocket of your customer. How many times will they see that icon each week? Push notifications based on your customer's behavior will keep your company top of mind with your customers.
Make Your App Social and Transparent
Making products, services, updates, and blogs easily shareable will give your small business a chance to expand it's reach into your customer's friends and family. A review on a 3rd party site such as Facebook or Google helps your company with search engine optimization and converts prospects into customers. In-app messaging, comments, likes, photo sharing, etc. will increase your reach and customer engagement, which will lead to more sales!
Increase Customer Engagement
Customers want to interact with companies and if they can't then they will move to a company who allows that interaction. Make your booking or ordering process as easy as possible and provide a way for your customers to use the app to post their questions and comments. Tomorrow's business successes will be about which companies can make their customers lives easier. Easy customer interactions will play a large role on who gets the business. Small businesses need to play to their advantages by out servicing their larger competitors and a mobile app can help them make this a reality.
The Mobile App is Natural Part of a Successful Online Strategy 
Use your mobile responsive website, search engine optimization, social media, email marketing, and online reviews to generated leads
Once prospects are converted into customers, urge and give them incentives to use your mobile app
Use your mobile app to generate profitable repeat business from your customers
Use your mobile app to create customer loyalty
Use your mobile app to create better customer support
Use your mobile app to get customers to share your promotions and offerings to their friends and family
Contact us (859-904-8035) today to get started!
—
ABOUT MAIN STREET MARKETING
Since 2006, Main Street Marketing has been creating Internet Presence Solutions for small businesses mainly in the Cincinnati – Northern Kentucky area. Main Street Marketing uses internet marketing, search engine optimization, social media, lead generation, and video to create a true Internet Presence for its clients. When integrated correctly, this core group of services provide results together that none of the services could provide on their own or in phases.
>> Learn More