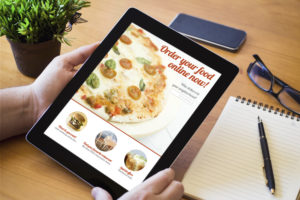 Marketing your new restaurant is critical. It will allow you to expand your customer base. Nothing can make you stay awake at night after opening a new restaurant more than empty tables. Learning how to market can be overwhelming without a plan. The proper marketing plan can bring in the regulars, expand your base, and entice the out-of-towners. This blog will discuss some tips that will help with your marketing strategy.
We Live In A Digital World
You need to seize the benefits that technology brings to restaurant marketing. Restaurant marketing is promoting your food and services to target your audience to win your business. You will need a sequence of several platforms to reach your target of doing this.
It Is Critical To Be Mobile-Friendly
You will need a website that showcases your food in the best possible way. It needs to be eye-appealing and functional. 94% of restaurant customers choose a restaurant based on online reviews. With a website, you will also have a place for special announcements, daily specials, and menus. You could start taking orders on your website.
Manage Your Search Engine Optimization
SEO is your site's ranking. Search engine optimization (SEO) is often about making small modifications to parts of your website. When viewed individually, these changes might seem like incremental improvements, but when combined with other optimizations, they could have a noticeable impact on your site's user experience and performance in organic search results. By following the best practices, you will hopefully make it easier for search engines to crawl, index, and understand your website content.
Embrace Social Media
Another critical aspect of going digital is social media. The most important social media platforms are Instagram, Facebook, and Twitter. Use Google analytics to find your target audiences to save time and your marketing budget.
Hire a Professional Photographer
Mouthwatering photos done by a professional photographer are important, so get high-quality photographs. Do not skimp in this area. Make sure that hungry eyes see food that looks delicious. You will want to continuously upload new photos to keep your customers looking at your website and social media. Monitor your daily activities and share peak times on social media to build excitement and attract more customers.
Keep In Touch With Your Customers
Create an email list. The community you build will become your regular customers. They can become your brand ambassadors. When a new person fills out an email form, be sure and send them a welcome email. Reward your followers. When you see hearts and thumbs-up emojis on your Facebook site, people are seeing your account. For example, offer a free dinner for one. Not only will it encourage more people to show interest, but it will improve the number of Likes on your page.
Create a Restaurant App
When you have a restaurant app, you can use it to create a loyalty program. Loyalty programs reward guests for in-store transactions, online ordering, and mobile app purchases. There are many ways your restaurant rewards program can be set up.
The following are a few suggestions for rewarding your regular customers and having them visit your restaurant more often.
Points based on spending
Bonus points for signing up
Points can be awarded for mobile app, web, and in-store orders
Points for categories or items
Refer friends to earn points
Bonuses for sharing messages on social media
Check-in points
Seasonal or limited time promotions
Participate In Community Organizations And Events
Your new restaurant is now part of a community. Consider joining the Chamber of Commerce or Rotary club in the neighborhood. If the community has a neighborhood event like a festival, fair or fundraiser, join in. Have a community discount for holidays.
Use Your Website Or Blog
Do a blog to create personal relationships with customers. Host a reply contest. Invite your customers to submit a photo of their favorite dish along with their photo. Post the photos on your blog. Give a complimentary appetizer by selecting a candidate each month. Draw at random. This could turn your occasional visitor into a loyal customer. Ask your loyal customers to post a review online on your website. When customers conduct online restaurant research, one of the most important things they check for is reviews by other people. Take advantage of internet reviews.
Without marketing, chances are your restaurant won't survive. Smart marketing helps develop your good reputation and reach consumers who otherwise might never hear of you. By launching a restaurant marketing campaign, you're working to keep your existing customer base loyal, while you can also expect to attract new ones.
Checkout Main Street Marketing's Solutions for Restaurants
Website
3+ Website Updates Per Month
Menus / Online Ordering
Menus On Facebook
Reservation System
Promotions Engine
Automated Emails & Texts
Local SEO
Online Reviews
WiFi Marketing
Mobile App (Only Your Restaurant)
Starting at just $150/month!
> Learn More
Contact us (859-904-8035) today to get started!
ABOUT MAIN STREET MARKETING
Since 2006, Main Street Marketing has been creating Internet Presence Solutions for small businesses mainly in the Cincinnati – Northern Kentucky area. Main Street Marketing uses internet marketing, search engine optimization, social media, lead generation, and video to create a true Internet Presence for its clients. When integrated correctly, this core group of services provide results together that none of the services could provide on their own or in phases.