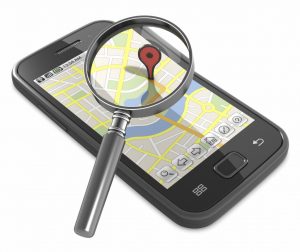 Brick and Mortar locations who have frequent repeat customers (ie. restaurants, bars, retail stores, salons, fitness centers, hotels, etc.) can use local online marketing and mobile smartphones to their advantage in ways that other companies can't. New technology helps Brick & Mortar companies collect their customer contact information and communicate with them using software and technology that wasn't available until recently. These new Mobile, Local, and Retail marketing strategies allow Brick and Mortar companies to say goodbye to self defeating coupons, expensive advertising, and fishbowls full of dusty business cards that will never be entered into a database!
Find Ways to Collect Your Customer's Contact Information Easily and Efficiently
Collect customer contact information though Guest WiFi Access. Watch the following video to see how that works.
Then Communicate With Your Customers Where They Live – ON THEIR MOBILE PHONES
Automatic Eblasts and Push Notifications – Allowing Brick and Mortar Business owners to send automated email, texts, and mobile phone push notifications based on behavior. For example, you could send a small gift to customers who haven't been back for a couple of months months or send a thank you reward to those who have been back over 2 times in one month. Set it and forget it. Let the system work 24/7 for you.
Manual Eblasts and Push Notifications – Send to specific groups of customers or to everyone. For example… Maybe you want to send your holiday hours to everyone. Maybe there is a new promotion you want to tell everyone about.
The Benefits of Brick & Mortar Marketing Using Guest WiFi
One-click WiFi connectivity that builds your marketing database
Automated lead generation messaging based on customer behavior
Customer data that can be integrated with Facebook Advertising to improve Facebook lead generation
Increased search rankings and online conversions due to good online review campaign automation
A mobile responsive website that looks great on all screens
Search Engine Optimization through Blogging
Lead Generation Through Social Media Posts, Enewsletters, Lead Gen Campaigns
Sponsors can advertise on your WiFi network
A Complete Mobile Internet Presence
A Mobile Website – I find new customers through Search Engine Optimization
A Mobile App – To better communicate to customers and use native technology in smartphones to your advantage (GPS, Camera, Notifications, etc.)
An Online Reviews System – A proven online reviews system which will provide social proof to your potential customers and improve your search engine rankings. Watch the following video to see how the online reviews system works.
If You Already Advertise on Facebook You Can Easily Retarget Your Customers…
You can make sure your Ads follow your customers around automatically using a script inside the Mobile/Local communications ecosystem. Once loaded then you can also mirror you current customers to find other local prospects with the same hobbies and habits.
Our Brick & Mortar Marketing Package is a combination of marketing strategies and technology that keeps customers coming back to Brick & Mortar Locations again and again.
Contact us (859-904-8035) today to get started!
—
ABOUT MAIN STREET MARKETING
Since 2006, Main Street Marketing has been creating Internet Presence Solutions for small businesses mainly in the Cincinnati – Northern Kentucky area. Main Street Marketing uses internet marketing, search engine optimization, social media, lead generation, and video to create a true Internet Presence for its clients. When integrated correctly, this core group of services provide results together that none of the services could provide on their own or in phases.
>> Learn More