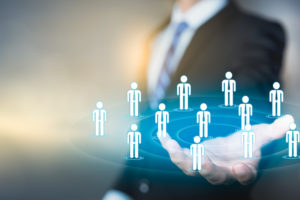 It is easy to assume that if you attract new customers your business sales will increase. However, that is not the case. The best way for you to up your sales is by enticing your existing customers to continue purchasing from you. By having repeat customers, your business is sure to continue growing and expanding. Focus your sales efforts on those proven customers by prioritizing their needs. Not only will this increase your sales, but it helps build customer loyalty, making your customers less likely to buy from other people and more likely to spend their hard-earned dollars with you. The following will discuss a few ways that you can grow your sales…
#1: Encourage Suggestive Selling
What is suggestive selling? This consists of adding related services to your existing offering and educating clients why they should invest in the new product or service. Sales people, blogs, social media, and email marketing with video and other content will show your current clients how they can benefit from the new services or products.
#2: Keep Your Customers In The Loop
If you have a promotion or sale coming up in the near future, let your clients know about it. If you have a new service or a new location or a new hire, let you clients know about it. You can also use social media, emails, and texts to send out information about what's going on in your shop. These methods don't seem too aggressive, and your customers stay in the loop.
#3: Ranking Clients
There should be an obvious difference between your regular clients and other clients. Make an effort to show your regular clients that they are valued and appreciated. If you are treating every client like they are just anyone, they won't feel like their loyalty has gained them anything. There are several ways you can make your regular clients see that you value them. It can be as simple reaching out to see how everything is going. Getting their perspective or advice on new offerings. Offering them special discounts and giving them first access to new products and services.
#4: Give Free or Discounted Trials
Offer your best customers a free or discounted trial of your new service or product. You need to understand if clients like it and if there are any rough edges you need to smooth over before releasing it to everyone. Giving this free or discounted trial will make your best clients feel special and it will allow you create the best product or service possible moving forward. You will also need examples of clients using the product or service so why not use your best clients who will give you the benefit of the doubt if case you need to change the offering a bit as you figure it out. This is a great way to kill two birds with one stone.
Little Steps, Big Sales
Gaining a new client is always a good thing but attracting new clients is not the only way that you can raise your revenue. It can actually be the most difficult way to increase sales. Instead, direct your focus on enticing your existing clients to buy more. Selling to existing clients first will also be a much fast way to generate more business.
Main Street Marketing can help your small business cut through today's online marketing clutter and bring your company more leads from it's online marketing efforts!
Contact us (859-904-8035) today to get started!
ABOUT MAIN STREET MARKETING
Since 2006, Main Street Marketing has been creating Internet Presence Solutions for small businesses mainly in the Cincinnati – Northern Kentucky area. Main Street Marketing uses internet marketing, search engine optimization, social media, lead generation, and video to create a true Internet Presence for its clients. When integrated correctly, this core group of services provide results together that none of the services could provide on their own or in phases.
>> Learn More