Instagram Ads
Main Street Marketing
INSTAGRAM ADS
For Small Businesses Who Want to Supplement Their Organic SEO Efforts
*Clients are responsible for paying for their ads directly to Facebook. Management fees will be collected separately.
WHY INSTAGRAM ADS?
Instagram is a massive and quick growing community
The engagement rate on Instagram is greater than any other social media
Instagram is great way to reach millennials
Since Instagram and Facebook are connected, you can target your audience using Facebook's data
Instagram ads are not disruptive or intrusive, they just give you extra options to interact with your audience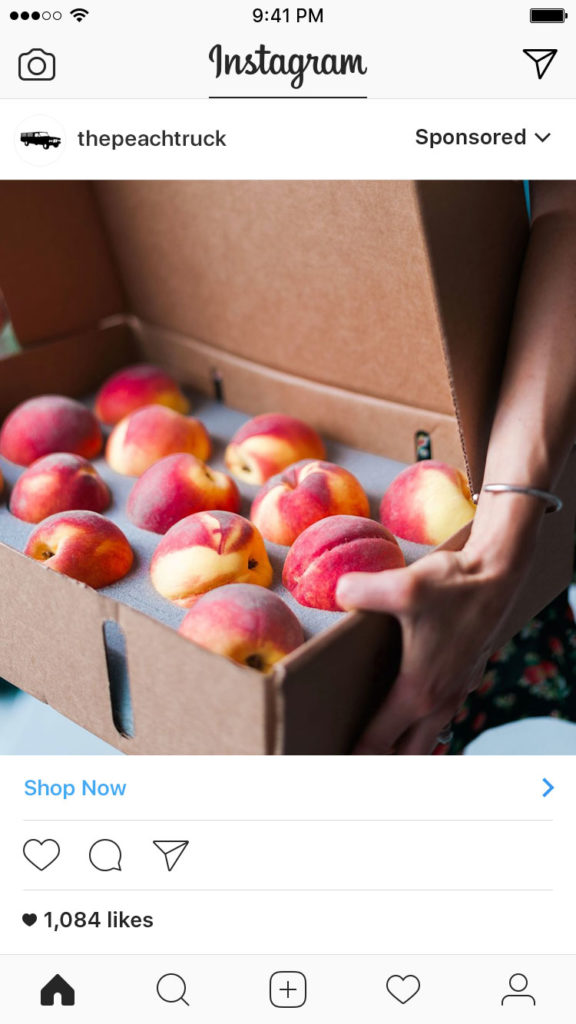 TYPES OF INSTAGRAM ADS
Stories Ads – Complement your feed content with ads on Instagram Stories. Connect with the 500M+ accounts using stories daily.
Photo Ads – Tell your story through a clean, simple and beautiful creative canvas. Photos can be in square or landscape format.
Video Ads – Get the same visually immersive quality as photo ads—with the added power of sight, sound and motion. And now, you can share videos up to 60 seconds long in landscape or square format.
Carousel Ads – Bring another layer of depth to campaigns where people can swipe to view additional photos or videos in a single ad.
Collection Ads – You can use Collection to visually inspire and help your audience discover, browse and purchase products. Tell an integrated story with a product or lifestyle focus, through video, images or both.
Ads in Explore – Reach people in a discovery mindset by extending your feed ads to audiences who are looking to expand their interests beyond the accounts they follow.
DON'T WASTE MONEY
Anyone can setup an ad account and start using it but remember that it's extremely easy to waste money with digital advertising. Just by us improving the structure of our client's ad accounts and applying sound strategies, we improve performance, on average, by 60%. Well worth our fee to manage the ad spend. Our management of your ad spend will…
Increase Your Conversions
The reason you are advertising is to increase your sales/leads and we can help you do just that
Decrease Your Cost Per Click
We will review your current campaign and find ways for you to pay less per click
Increase Your Click Through Rate (CTR)
Low CTR's are due to incorrect targeting, poorly written ads, and irrelevant ads
Increase Your Quality Score (QS)
We analyse your campaign to find why your QS is so low for certain keywords and have ways to increase them
Decrease Your Cost Per Conversion
One of our main goals is for you to pay less for each sale/lead over time
We create successful Search/Social Advertising results by focusing on Search Intent, Campaign Structure, Audience Segmentation, Split Testing, and Ongoing Optimization.
FEATURED STRATEGIES
Geo-Fencing Combined with Retargeting
WiFi Marketing Combined with Retargeting