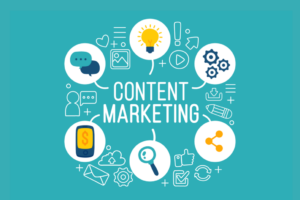 I recently had a prospect tell me, "Oh, we tried blogging and it didn't work." What he should have told me is "We threw up a bunch of stuff on our website that our customer's weren't interested in and it didn't move the needle any."
3 WAYS YOUR CONTENT MARKETING EFFORTS CAN FAIL
Your posts don't address who you are or who your audience is.
Your email marketing and social media efforts aren't systematically spreading the word or creating conversations.
Your website, emails, and posts aren't using calls to action to increase sales.
YOUR POSTS NEED TO ADDRESS WHO YOU ARE
What is your company or you all about? What makes you special? What is the REAL value you are offering?
Let's imagine we have an Artisan Bread Company. Ingredients, small batches, and craftsmanship are what we are all about. The superior tastes that the ingredients, small batches and craftsmanship provides is what makes us special. Experiencing bread that is made with love and respect for both the cooking and the customer is the REAL value for our customers.
YOUR POSTS NEED TO ADDRESS WHO YOUR AUDIENCE IS
Who do you want to reach with your posts? Do you understand your prospect/customers needs and wants? Is the content your are providing relevant to them or useful in solving their problems?
If our Artisan Bread Company is just providing coupons or promotions, are we conveying the REAL value? NOPE! If we share information about why we choose certain ingredients for our bread with some video or pictures on how we select the ingredients, would that be better? ABSOLUTELY! We could do the same thing by showing the bread being made in small batches by true craftsmen. Then explain what it takes to be an expert bread makers, etc. Now you are conveying REAL value!
Do what we mentioned along with getting your content posted on a similar artisan wine blog and you'll have dynamite! That's when you start figuring out what makes your customer tick so you can deliver the right messages to the right people at the right time! Make sure to create personas for each of your groups of customers to make it easier to write posts for them.
YOUR POSTS NEED TO BE SPREAD TO YOUR PROSPECTS/CUSTOMERS USING EMAIL MARKETING AND SOCIAL MEDIA
Are you leveraging your content to be promoted on different platforms simultaneously? If you are entering this content individually on Facebook, Google +, LinkedIn, Twitter, in your enewsletter, etc. than it's talking too much time, right? That's needs to be automated.
YOUR POSTS NEED TO CREATE CONVERSATIONS
The posts that you create on your website should be updated on your social media automatically and they titles of the posts and their contents should incite discussions. The more discussions you have on social media will help you search engine ranking for you website. The days of keywords and descriptions being enough for SEO are over!
YOUR POSTS, EMAILS, AND WEBSITE NEED TO HAVE CALLS TO ACTION EVERY STEP OF THE WAY
After you educate people with your content you need to let them know their next steps. What is your call to action? Is it to buy a widget or to fill out a form to setup a consultation or do you want them to call you. Empower your audience to leverage the new information you gave them by using your service or product. YOU HAVE TO ASK FOR THE SALE!
Contact us (859-904-8035) today to get started!
—
ABOUT MAIN STREET MARKETING
Since 2006, Main Street Marketing has been creating Internet Presence Solutions for small businesses mainly in the Cincinnati – Northern Kentucky area. Main Street Marketing uses internet marketing, search engine optimization, social media, lead generation, and video to create a true Internet Presence for its clients. When integrated correctly, this core group of services provide results together that none of the services could provide on their own or in phases.
>> Learn More